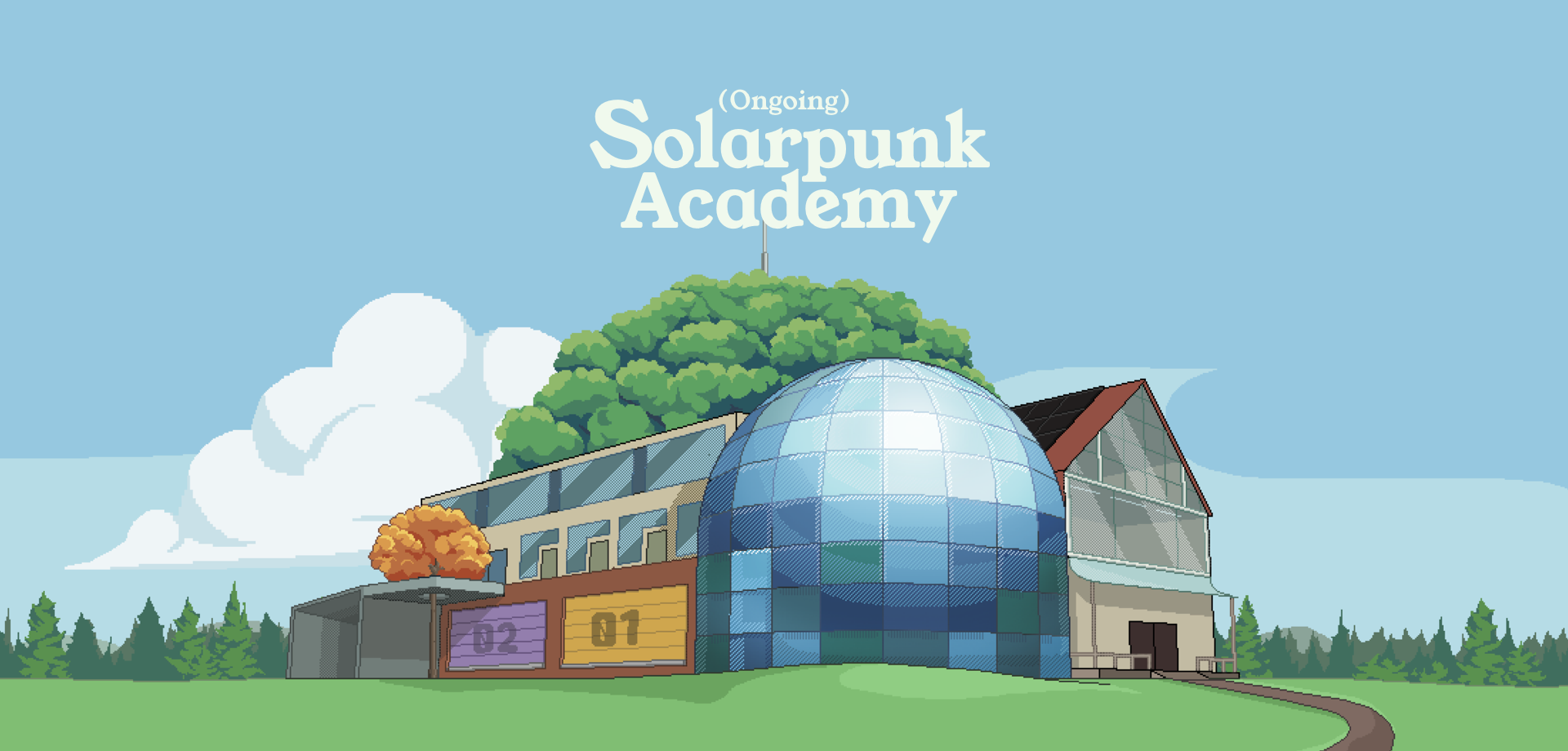 Solarpunk Academy
A spiritual journey
to where the sun still sheds its light on.
Solarpunk Academy is a Visual Novel game about mental health, superpowers and a new way of life.
The game is about being an amateur mental health therapist in a school of superhuman teenagers in the year 2041. Through interactive storytelling and strategic conversations, the player will uncover each character's traumatic memories, and help the patients overcome their fear.
Helping Superhuman Characters Overcome Trauma and Fear.
Every character in the game holds a supernatural power, after surviving a worldwide radioactive leakage years ago. Years later, they were assembled in Solarpunk Academy by Principal Jagger in the hope of making a change in the dystopian world.
Because of these superpowers and their family backgrounds, all four of them hide an extremely traumatic backstory that they don't wish to tell. The player's mission is to utilize strategies in conversations to uncover the truth under their disguises and hopefully help them overcome their traumas.
Comments
Log in with itch.io to leave a comment.
Can't wait to see what's next, good work !
I am loving this game! Cant wait for new updates